How to Enjoy Your First Art Fair Experience
Jul 26
Is it your first time to go to an art fair? Here are a few tips on how you can make the most of your first experience.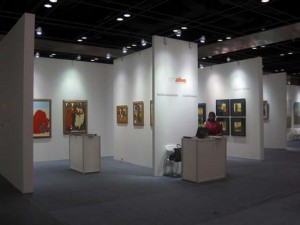 Grab a Guide
Usually in art fairs, there are handouts or leaflets to serve as a guide for visitors. Make sure you grab one so you can learn about the floor plan, different sections, and other interesting information about the art fair. Furthermore, you may also make use of this piece of paper for your notes.
Ask Questions
Visiting an art fair exercises your communication skills. When you get infatuated with a particular artwork, your experience will be a whole lot more fulfilling if you dig deeper for more information about the artwork. Chat with the gallerist and ask questions beyond what your eyes can see.
Take Time
Art fairs are usually full to the brim with different masterpieces, from paintings to sculptures and other forms of visual arts. They cover a huge area, and it requires a lot of walking for you to see all of them. Make sure you take time in appreciating every art. Don't rush from one section to another.
Bring a Friend
Any activity that is done with a friend usually becomes more fun. It will be better if you have the company of a friend who also appreciates art. This way, you can talk about what you see and exchange ideas to help you appreciate the artworks even more.
Feel the Art
Art fairs are a good source of exclusive decorations for your home. Before you buy an art, feel it. Only buy a piece of art that you feel a strong connection to. It should suit your personal taste that you know you will delight in seeing that piece of art day in and day out.