Mar 28
Ever feel like escaping the limelight of the city? Well, probably everybody does. Once in a while we want to break free from all the stress and fatigue that we want to disappear for a while and be in the state of rest and relaxation. Reading this will make you free from all worries and anxieties and just be in union with yourself and nature.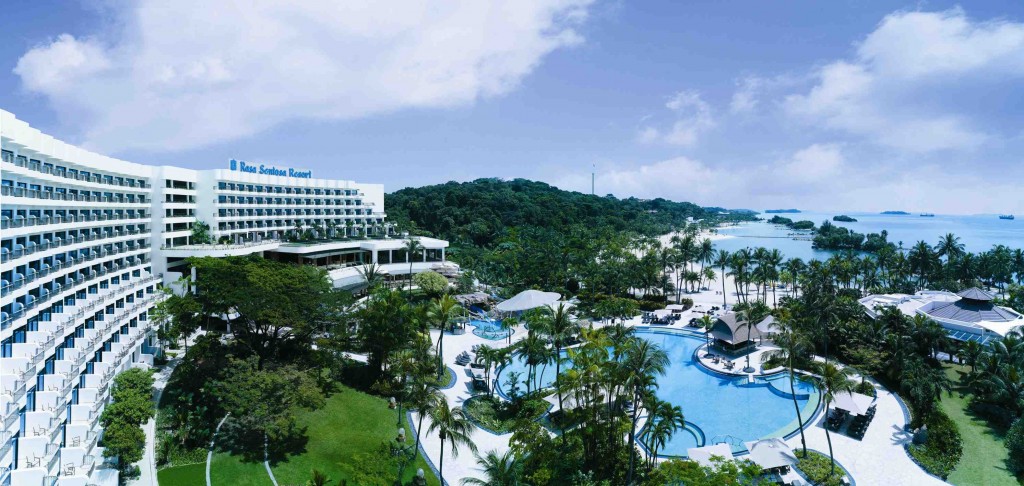 Sentosa Island. Just off the coast of the mainland, this beautiful sanctuary depicts a life of the old centuries and of the new generation. Its history is what makes it gorgeous. Its tremendous picturesque physique is to die for. This is one of the few places realists and dreamers go to be able to escape the realm of reality.
Orchid Garden. Wildlife flowers really takes the ache from heartbreak. Its magical colors and fragrant scents makes the sexiest curve on your body visible- your smile. Nothing could be greater than being in the midst of such an optimistic aura in a garden of orchids. Its immense natural beauty will drive you to the top of the happiness train. The crisp rays of sunlight reflecting on the exuberating creations surely pleases everyone's eyesight.
The Merlion. For many people it may only be a statue but it's not. It is what truly symbolizes the magnificent Singapore. It is definitely a tourist attraction. It is a "must" to stop by this scenic historical monument before departing from the country. This water-spouting beauty has brought awe and wonder across the globe, situated at Merlion Park in the picturesque Marina Bay. Who could ask for more?
Singapore Night Safari. Unusual for its "ZOO" features, this unique attraction has been the outlet of the conservation of a number of species. It showcases 1000 animals from around the globe, in 59 exhibitions. This is your place to be if you love the night life, a glimpse of the nocturnal animals is its best asset. People from different parts of the continent always drop by and see the beauty and joy these wildlife animals are able to share to mankind. Amazing, really.
Singapore History Museum. Learning a foreign country is very educational and interesting, what more learning our very own cultural prodigies? Situated in a very impressive locale at the city, this Historical museum showcases the natural history collection of Southeast Asia including its ethnology and archaeology collections. Housed in a very elegant and sophisticated architectural building, the Singapore History Museum in all modesty deliberately manifests the rich heritage of the natives of Singapore. An experience you will never forget, guaranteed.
River Safari. The highly prestigious, one of a kind river themed wildlife waterpark in the whole of Asia that has tremendous adventures and fun-filled activities to offer. It is child-friendly and very impressive to look at especially when experienced intimately. This gorgeous and most visited park is loved by so many that it becomes more of a habitual experience rather than a one-time thing. The wonder and thrill it provides to tourists and adventure-seekers is remarkable, making it one of Singapore's glorified work of art.
S E A Aquarium. Be amazed and intrigued at the same time as we venture into the gates of the largest aquarium in the world. This awesome aquarium is also considered a zoo. With a large amount of interesting animals and a number of endangered animal wildlife this underwater zoo has been phenomenal. Many people who have visited this wonderful creation describe it as "insightful, and very much like walking on the grounds of the seabed."
Helix Bridge. The most recent yet perfected double-helix inspired bridge that has been the talk of the town. A remarkable view overlooking the Singapore skyline and special hosted events occurring in the Marina Bay. This DNA pedestrian bridge as they call it, is architecturally flawless and will be the next big thing in Singapore. So visit now for a time of leisure and exploration that will bring your expectations to its highest point.
Mount Faber. It is a stunning and frequently visited tourist destination in the country. This scenic Mountain View spot has been the home of many satisfied tourists. Its beautiful landscape can be used as a backdrop for photo enthusiasts. It is definitely something worthwhile.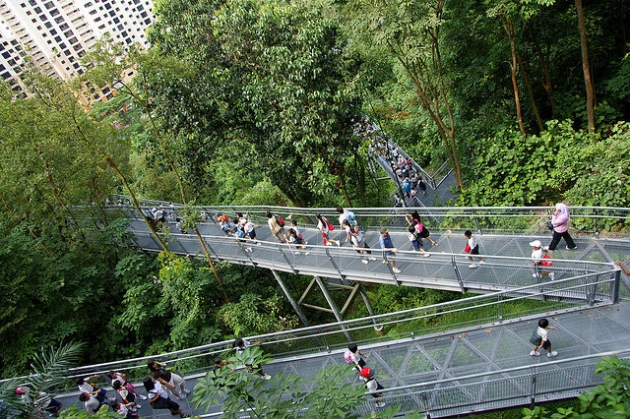 Read More