Wedding Gown Shopping—Getting the Dress You Want
Jun 23
A wedding gown is one of the most important dresses every woman in Singapore will have to wear in her lifetime. Of course, it will be her wedding day and perhaps the grandest occasion in her whole life. She deserves nothing but the perfect gown that will make her dazzlingly beautiful on that day to behold.
Finding that perfect gown can be both exciting and daunting. The whole thing involves much amount of patience, persistence, planning, and preparation.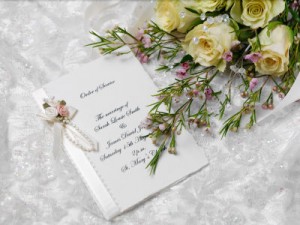 Wedding Gown Styles
There are lots of options when it comes to gown styles in Singapore. There are A-line, Empire, Column, Ball Gown and Mermaid, among others. Each of them looks entirely different, and each style suits a particular physique. Before you visit bridal boutiques, take some time to research about the different styles in wedding gowns. Doing so will give you a prior knowledge of what is in store for you. Certainly, any woman will be confused of the many options available, but a basic research of gown styles before you go shopping will help you fix your focus once you're already facing several wedding gowns. Remember, the whole process of finding the perfect gown involves planning and preparation.
Your Chosen Wedding Theme
Your wedding theme holds all aspects of your wedding together. The theme is inherent in many aspects such as your venue decorations, cake, invitations, favours, and your wedding gown, of course. There is always a proper gown for every theme. If you are having a black-tie event, then the perfect gown for you that you can find from eternal wedding in Singapore is one with intricate detailing and which hemline falls just about an inch from the floor. On the other hand, if you are having a seaside wedding, your wedding gown must be shorter, have minimal embellishments, and be made of lighter fabric. Always keep in mind that you must choose the most appropriate gown according to the settled theme.
Other Important Details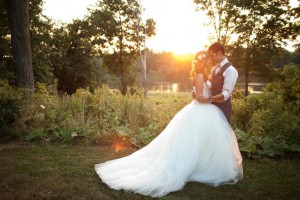 Your Desired Hairstyle
Although you are not obliged to go to an expensive salon to have your hair fixed before you go shopping for wedding gown, it will really be helpful if you try to style your hair in a similar way as what you are planning to have on your big day. Your hairstyle is a major factor that will either make or break your total bridal look. Wearing your preferred hairstyle while fitting several gowns will help you evaluate your options. You will know if your hairstyle and wedding gown complement each other.
Wearing Cosmetics
Forget about the perfume, makeup and other cosmetics you usually apply even just for the days when you will be shopping around for the perfect gown. It is normal for any woman to want to look, smell, and feel good when she is with other people. However, wearing cosmetics is a no-no in gown shopping as it can damage or stain gown samples. You would not want to have a stubborn stain on your wedding gown, would you? Just be in your natural state during your fittings—no makeup and other unnecessary beauty products.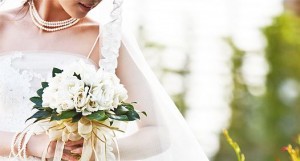 The Right Lingerie
As soon as you have your heart set on that perfect Singapore gown, it is equally important that you get the right lingerie that will work with it. For a smooth and glossy fabric, a contouring brassiere and panty set will make your body achieve a sleek silhouette. You can also wear a minimizer if you have a large bust, so it will look smaller. To add curves, wear a push-up brassiere. A good alternative to a body slimmer is control-top pantyhose.