Top Tips on Wedding Jewellery
Apr 26
From your engagement ring to wedding ring bought in Singapore, your wedding jewelleries speak so much of your style and personality. Before you go shopping for a necklace, bracelet, pair of earrings, and wedding bands in Singapore jewellery shops, here are some top tips to guide you.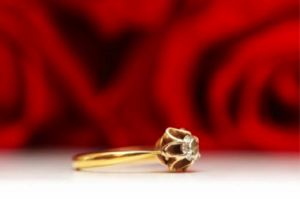 Keep It Simple
There's beauty in simplicity. Especially for a proposal ring, it's better if you buy something that is simple yet elegant. After all, you can opt for a more stylish and sophisticated wedding ring as it has the greater importance. Furthermore, wedding bands in Singapore and other wedding jewelleries are worn to embellish and not to be the primary feature of your wedding attire. It is you and your dress that that should be in the limelight.
Tell Its Importance
An engagement ring is important, no doubt. It is a sign of a promise to marry the person you love. A proposal ring from Ling Jewellery will even have more meaning and importance if there is an unforgettable story behind it that you can tell to your family and friends. For example, your fiancé bought the ring when you were both on a vacation in another country. Or your wedding ring might be a family heirloom that has been passed on to some generations.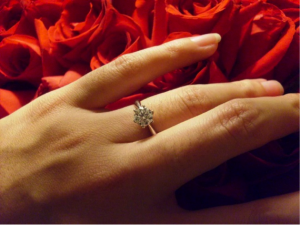 Follow a Budget
Money is equally important in all aspects of wedding planning—from the wedding venue, catering service, decorations, attire, to wedding bands. As what you should do in any other aspects, you should also set a budget for rings. Use this fixed amount as your benchmark when comparing engagement ring and wedding ring options. There are a lot of jewellery stores such as Ling Jewellery in Singapore that sell the finest jewelleries to the point that you might get swayed by their loveliness. Make sure that when you set a budget, you are not just simply thinking of an abstract amount but, most importantly, you should be strictly following it.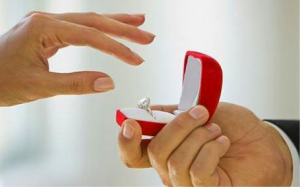 Never Overdo
Here's the trick in wedding jewelleries: Never overdo it. No matter how obsessed or infatuated you are with the glitz and the glam brought by fancy jewelleries, make sure that you won't look like a walking jewellery shop on your wedding day. Don't wear a pair of dangling earrings with matching overly beaded necklace, silver bracelets on both wrists, and a Singapore wedding ring with oversized diamond stone if you don't want your guests to have a disgusted look.
Always remember to dress moderately. That does not only apply to your choice of wedding dress, but also to your jewelleries as well. You may look gorgeously stunning even with just your ring and a pair of silver earrings. It's all about confidence and how you carry yourself with chin up after all.