Running Man
Nov 26
Are you a fan of Running Man? Running Man is a South Korean variety show that attracted many audiences not only in South Korea but also here in Singapore and around Asia. The show is televised in SBS (Seoul Broadcasting System). The show was initially aired on 11 July 2010. This is famous because it is the first 'urban action" variety show. It concentrates on urban environment.
Experts and fans would say that the show is successful because of four components: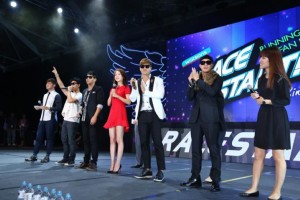 1. Unpredictability
There are shows that you can predict the ending. Running Man is different. The skit is constantly different with many twists and unconventional ideas. Many people appreciate its unpredictability. Its unpredictability stirs the mind of the viewers.
2. Comedy
The whole program carries that lightness. There are some episodes and missions that are funny and entertaining. People these days look for that. There is no doubt that the celebrities, casts and the crew do their best to entertain the viewers.
3. Celebrity Guests
Many people expect to see their celebrity idols in the show. This makes the show interesting. There are many celebrities and guests who joined the show. Some guests last for a long time. For example, Lizzy who is thought to be a cast turned out to be a long time guest after all.
4. Cast Chemistry
Current casts include Yoo Jae-suk, Gary, Haha, Ji Suk-jin, Kim Jong-kook, Lee Kwang-soo and Song Ji-hyo. Running Man is appealing because of the cast's chemistry. The casts seem to work harmoniously to give people fun and entertainment.
Proof of how successful Running Man is its numerous awards. The show received numerous awards from its beginning. If you are not yet a fan, try to watch at least one episode so you will understand why many people go gaga over it.