The Marina Bay Sands SkyPark
Jun 05
The Marina Bay Sands SkyPark is a remarkable and breathtaking architectural masterpiece. This one of a kind engineering work of art, which was designed by the visionary Moshe Safdie, is located 200 metres into the sky, on top of the three high rise Marina Bay Sands hotel tower. The park's length can fit two Airbus A380 Jumbo jet or a laid down Eiffel Tower.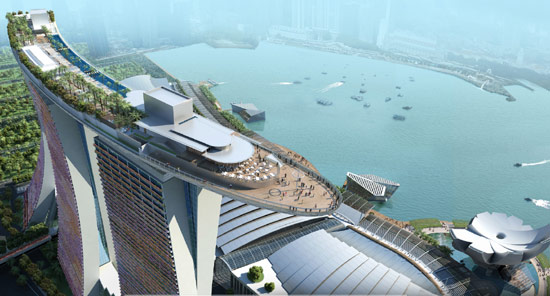 It has an awe inspiring 12,400 square metres of floor space and can host a maximum of 3900 people. This gravity-defying giant structure is one of the largest of its kind around the world. The Sands SkyPark can also function as an observation deck wherein hundreds of visitors can feast their eyes on the visual banquet that the remarkable panoramic view offers.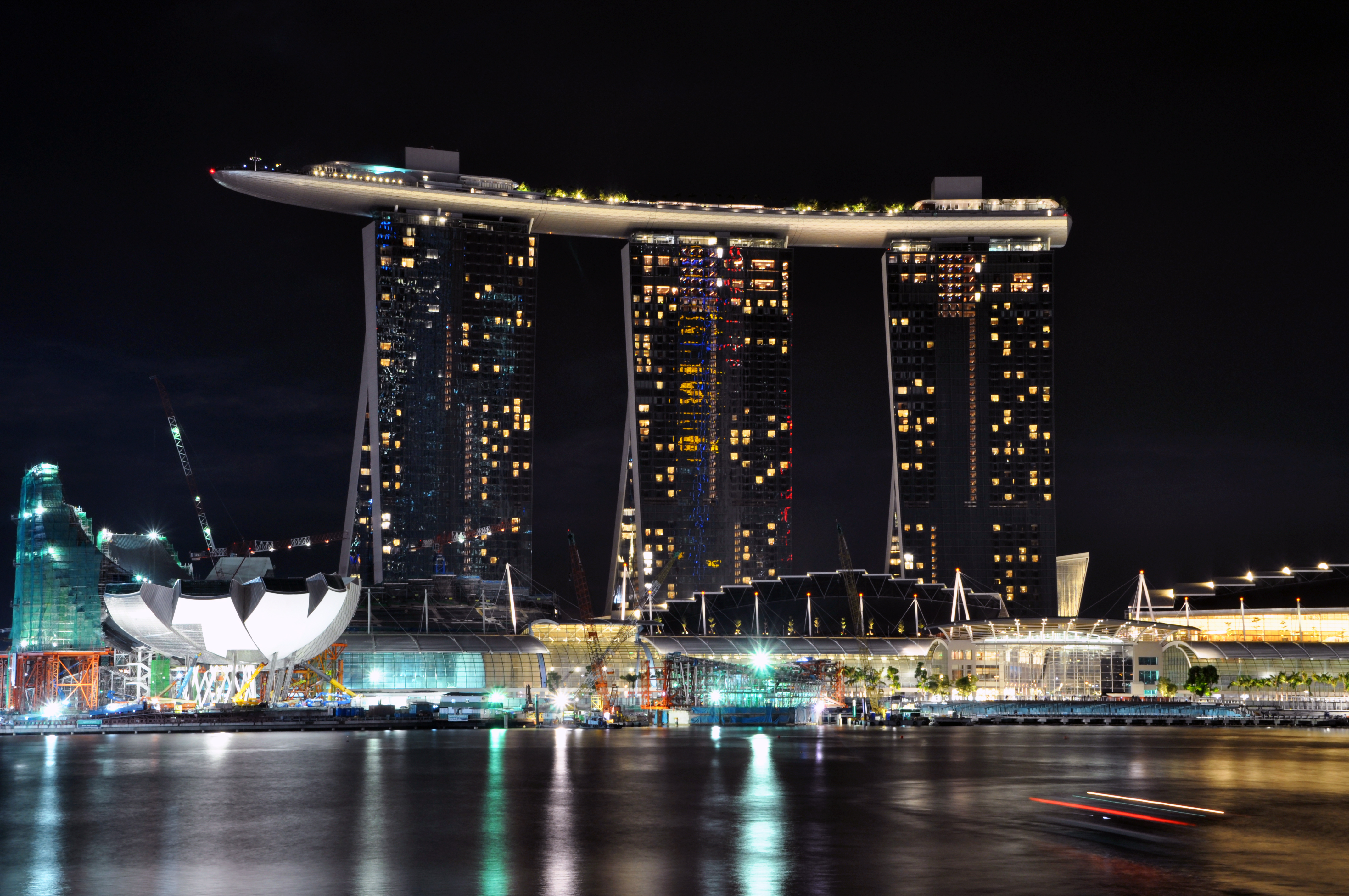 The Marina Bay Sands SkyPark houses luxury rooftop lounges and restaurants. The park offers high-class perks, privileges and a taste of living a life in luxury to hotel guests and some lucky visitors. The park is home to landscaped gardens that houses 250 types of tress and 650 types of plants.
The SkyPark also features a 150 metre infinity pool (the largest around the word at that altitude) and an observation deck. Regardless if one comes for a refreshing cocktail, a gourmet feast or to simply take pleasure in the marvelous views of the country, the new National Gardens by the Bay in particular, any visitor will be eternally be held at awe by the mesmerizing Marina Bay Sands SkyPark.