Understanding Art Galleries in Singapore
Jan 26
Art gallery is a place where art carnival takes place, usually imaged art. In an art museum people from different place brings their art and gives for exhibition. Art galleries can be private or public as well. The most common art to be displayed in a gallery or museum are painting, textile, sculpture, books, furniture, decorative arts, handmade crafts etc. art galleries are not just confined to these arts, it can also be used to flourish some artistic activities like dance, music al session etc. An art gallery is normally of two types, private and public. Public galleries are normally for displaying of arts of both the modern and historical arts of previous centuries. It is a non-profitable gallery, specially hosted for art lovers. It is normally a medium to connect any community. Private galleries like art gallery in Singapore are specially used for commercial purpose i.e. to sell the art to the people. All kinds of affordable art will be available in this museum. As the name defines private museums are owned by a single individual, where the owner displays his own arts for sale. In both the cases arts are often borrowed even from outsiders.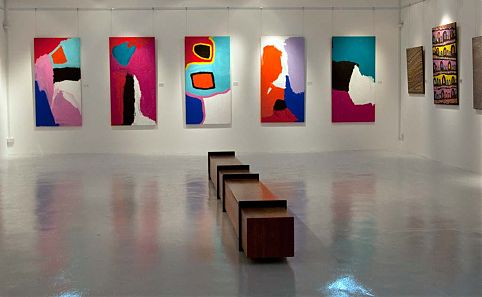 Oil painting:
Oil painting is a method of painting with colours that are fluorescent in nature which is done by using a special type of oil known as drying oil (which gets hard after drying). Oil painting was first used in the 5th century by the painters of India and china for Buddhist painting. It became popular after the 15th century, and after that it became the principle of understanding, the medium for making art crafts. Techniques for oil painting: the first step of the artist is to make a sketch with the charcoal. Oil painting often showcased in any art gallery comprises the use of oil paint which is mixed with spirit, linseed oil to make it thinner. More oil is used in the upper layer than the lower one to let the paint dry faster.
Singapore Art Museum:
In august 2012 "art gardens" is going to be held for the third time in Singapore this gallery is mainly focusing on to appeal today's generation as well as the next generation art lovers. It is the only art show which is applicable for children also. Short films as well as animated films made by the young students will be screened in this art gallery. All kinds of affordable art will be available in this museum.
In 2015 "National Art Gallery" is going to be held at Downtown Core, Singapore. It includes two national monuments which are the "Old Supreme Court Building" and the "City Hall". It is held to forecast the official launch of the two buildings.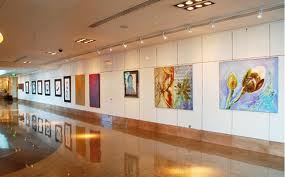 Significance of art gallery:
Art gallery is a platform to showcase or advertise or demonstrate the history of any country's culture. It gives the idea of the evolution of the country. Not only has that it also given the idea of the divergence, ancestry, and belief etc. of the country. Any art gallery in Singapore shows the achievements, deviation, technical improvement, social development, progress of the country.
Nowadays online art galleries are also available where one can preview their art through internet, on the particular websites. It has been examined that today there is a huge increase of online sales of art especially myriad oil painting randomly drawn.
Understanding the Need for an art gallery:
• It aims to forecast the art, heritage and culture of Singapore through the help of media.
• It also aims to show its connection with the cultures of the countries of south East Asia.
• It will be a media through which it can explore its culture and exchange knowledge with the other countries.
• It will provide a platform for the artists to explore their art and hobbyists or dealers can buy affordable art.
• It will be an occasion to celebrate, enjoy, learn, and flourish and enrichment for the visitors of Singapore.