The Marina Barrage
Jun 02
The Marina Barrage is a dam that was constructed at the joining together of 5 rivers spanning the Marina Channel, going between Marina South and Marina East. It was inaugurated on November 1, 2008. The barrage was the country's 15th reservoir. The dam provides flood control, water and a new lifestyle and tourist attraction. In 2009, the infrastructure won an AAEE Award.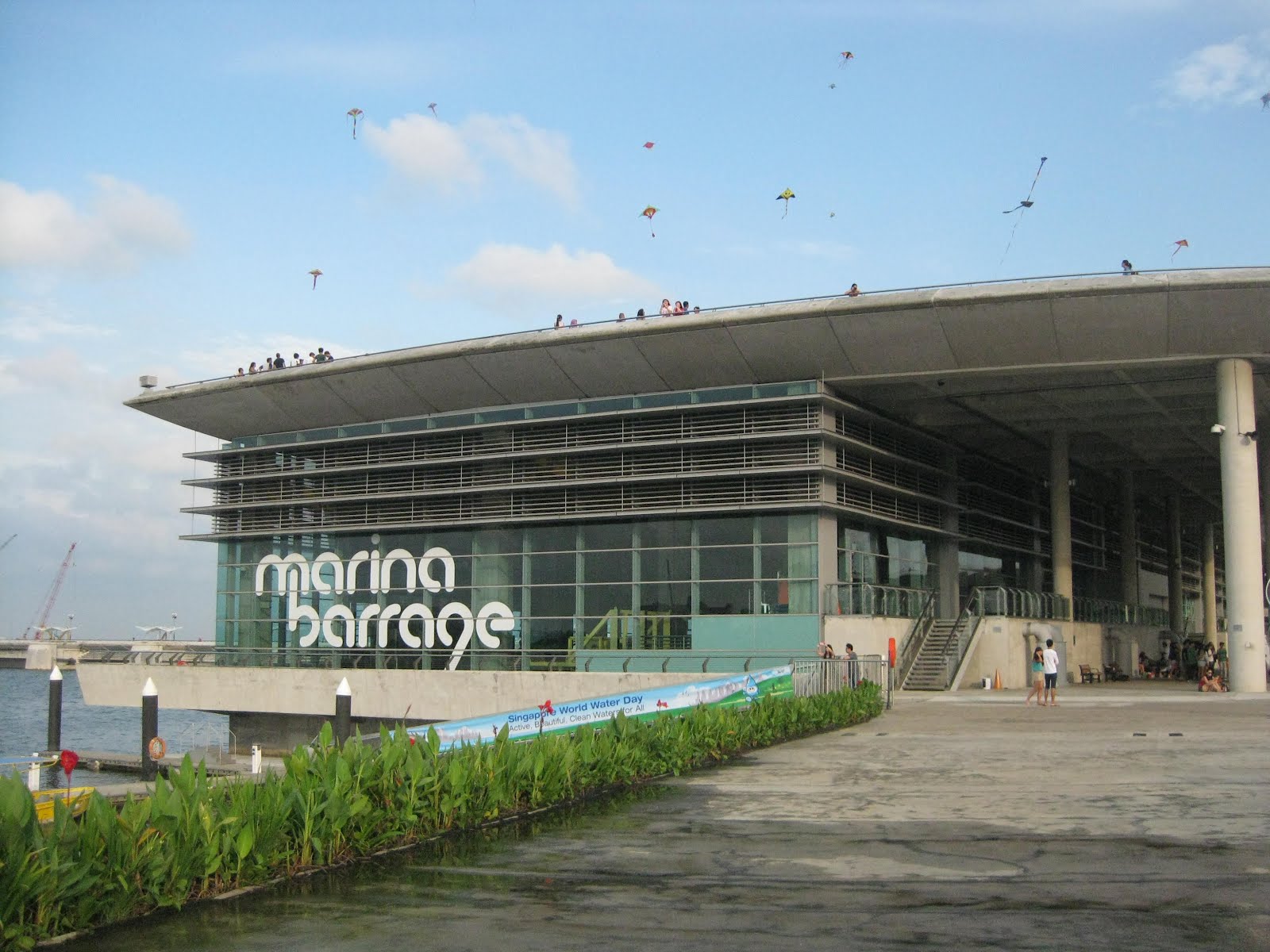 This 226 million Singaporean dollar project turns Kallang Basin and the Marina Bay into a new downtown reservoir of fresh water. The dam keeps out seawater and is the 15th reservoir in the country but first reservoir in the city. The Marina Reservoir along with the planned Serangoon and Punggol reservoirs will increase the country's water collection areas from one half to about two thirds of the country's whole land area.
The infrastructure also functions as a tidal barricade that prevents seawater from getting into the city, aiding in preventing flooding of low lying areas in the city such as Jalan Besar, Chinatown and Geylang.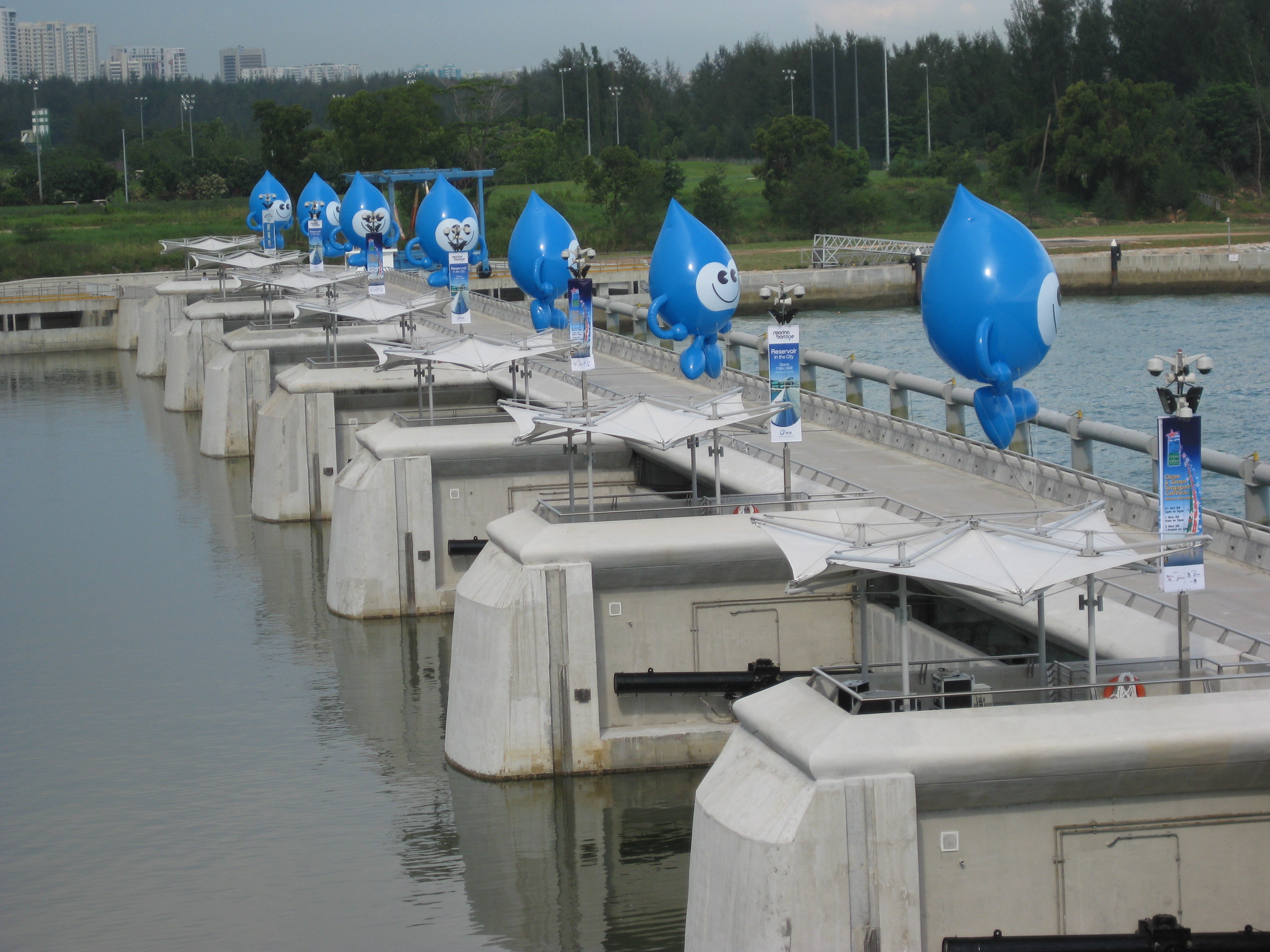 In cases of heavy rain during low tide, the dam's apex gates will be lowered to let go of excess water from the reservoir into the sea. On the other hand, if it rains heavily during a high tide, the apex gates will remain closed and enormous drainage pumps are set into motion to pump out excess water into the sea.
The dam will keep tides from entering the Marina Basin keeping the water level steady; thus making the latter ideal for different kinds of recreational activities such as windsurfing, boating, dragon boating, and kayaking among others.