How to Make Your Event a Success with Beautiful Tentage
Sep 01
In hot and humid countries, like Singapore, anytime is a perfect time to throw an outdoor party or event. Whether you're tasked to plan for a sponsored concert event for a hundred of people or an intimate garden wedding for just a handful of guests, there are some things you have to do to make your outdoor event a success.  Part of the success of an outdoor event is making sure that everybody is comfortable and having fun. Proper planning will help make sure that your party is enjoyable for all your guests.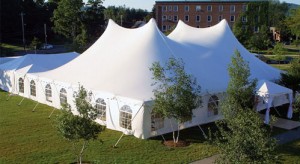 1.     Make Use of Canopies and Tents
Tents and canopies are outdoor facilities that you can use to protect your guests from rain or direct sunlight. These facilities come in various types and sizes. The type of canopy to be used should be based on the type of event you're planning to have, while the size depends on the number of guests you will be having. Ask your tentage rental company regarding the types of tents they offer. They can provide you several options according to the event details you have given them.
2.     Know the Type of Tent To Use
There are a number of tent types available in a tent rental provider. The most common types of tents from Nanyang Inc tentage rental in Singapore are the frame tents, pole tents, high peak tents, clear span tents, and double-decker tents. These tents have their own unique features that perfectly fit to different types of events. Ask you tent supplier about each of these types and decide which one would go well with your outdoor event.
3.     Provide Heating or Cooling Equipment
For outdoor parties held during cold season, keep your guests warm by adding heating equipment in your tentage venue. Same goes in parties held during summer; an air conditioning unit can provide cool air in a closed-type tent to make everybody move and socialize comfortably.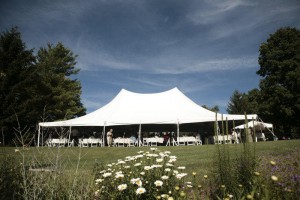 4.     Decorate Your Tent
Apart from the tables and chairs, your tent should be accentuated with matching decoration with your theme. Therefore, you must also consider what type of decorations you're planning to use when choosing your tent. Ask your Singapore tentage rental provider for photos of each tent type and visualize how you are going to decorate the space. Pole skirts and fabric tent liners are just some of the adornments you can use to enhance an already stunning tent. Furniture, such as tables and chairs, should also be decorated accordingly.
5.     Provide Appropriate Lighting
The most important accessory to bring life to a limited spaced room is the lighting. Ask your tent supplier if they can also provide you lighting equipment. Lighting can enhance or dramatically change the mood of the room. Perimeter lighting is the most common choice because of the constant illumination it can provide to the whole structure. Light poles are also great alternatives as they're easier to move to provide lighting where you really need it. If you want to add more elegance, chandeliers could be used. Battery operated lanterns can also be utilized if power supply isn't enough.