6 Hacks to Ace Christmas Cookie Baking
Jul 12
Between Christmas shopping and entertaining family and relatives, the holiday season can get easily stressful. Save time and energy on your cookie baking during this time of the year with these smart hacks, so you can focus all your energy on enjoying events and spending more time with your loved ones.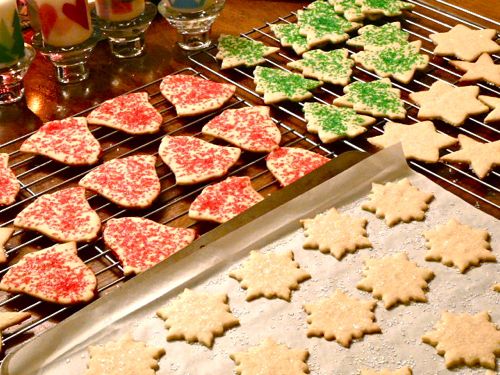 1. Marshmallows as quick frostings
Ran out of meringue? No need to run to the store for more sugar and eggs. Marshmallows will do the trick for you. Dip one side of mini marshmallow in water so they don't slide off, and then plop two to three pieces on each cookie when they have about three minutes left to get fully baked. Once you see signs of melting (but are not runny), take the cookies out and spread the marshmallow frosting using a spoon.
2. Liquor bottles as rolling pins
Empty bottles of liquor are great substitute for rolling pins. Wash them clean and wipe them completely dry. Cover the exterior of the bottle with flour to prevent the dough from sticking. If any sticker residue from the bottle label bothers you, you can wrap the bottle with parchment paper before rolling them onto the dough.
3. Store-bought dough over home-made cookie dough
Using pre-made cookie dough for your holiday cookies isn't cheating, if you add your own personal touch to it. Take your store-bought dough and let it soften in room temperature. Then, add in your desired flavoring, such as orange zest, almond extract, cinnamon, nuts, chocolate chips, caramel and peppermint extract. Your guests will never notice the difference.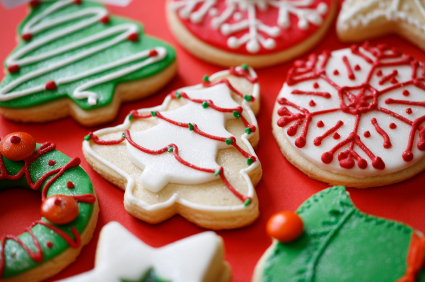 4. Non-Stick spray on measuring cups
Baking Christmas cooking requires a lot of measuring of wet, sticky ingredients, like molasses, syrup and honey. To make cleaning of your measuring cups and spoons easier, use non-stick sprays on these utensils first. You will get more accurate measurement if you need to use them in other liquids afterwards, and cleaning up will be much easier.
5. Chocolate as universal dip
The easiest and tastiest way to make ordinary cookies extraordinary? Dip them in chocolate. This trick works perfectly with any cookie because, well, it's chocolate. Who doesn't love chocolate? Add a drop of peppermint extract into your melted chocolate to give your dip a taste of Christmas.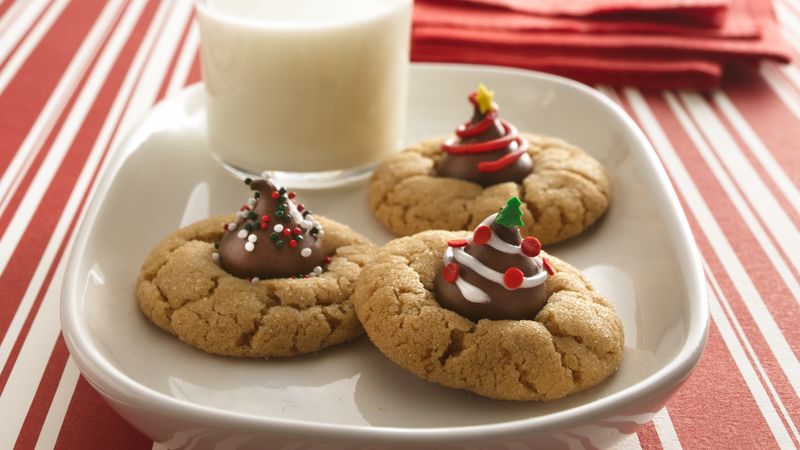 6. Room temp butter makes chewy cookies
Here's a quick baking hack: room temperature butter will make cookies beautifully chewy. Leave enough amount of butter on a plate for 30 minutes before mixing it in with other ingredients. It mixes better with dry ingredients and helps the dough hold its shape while baking in the oven.
Homemade cookies are one of the most favorite treats and gifts during Christmas time. Make Christmas cookie baking faster and easier without sacrificing the taste with these genius baking hacks.